Софтуерът помага при проектиране на отоплителни, водопроводни и канализационни, газопроводни, медицински, противопожарни, вентилационни, климатични, хладилни, технологични и други видове инсталации в строителството и индустрията. Интуитивното вмъкване на символи и обекти, автоматизираното изчертаване на монтажни изгледи, създаване на спецификации и библиотеки с известни производители са само някои от предимствата на софтуера.
CADprofi HVAC & Piping module can be bought separately or in full
CADprofi Suite
package, which contains all 4 CADprofi modules for 50% of the price. 
Основни функции:
Кликнете върху функция, за да прочетете повече
Pipes/ventilation ducts
Drawing of real views of pipes and ventilation ducts with automatic insertion of appropriate fittings with the possibility of their later edition.
Air flow calculations
Calculations of air flow velocity in ventilation ducts.
Parametrical armature
Parametric armature and other installation objects with automatic insertion into pipelines or ventilation. During the insertion of parametrical objects to the project it is possible to choose standard sizes or self-define and store user own dimensions and types. Program also allows user to import dwg or dxf files that have been downloaded from manufacturers websites.
Linie schematyczne
Schematic lines that can also be drawn in bundles. Lines can be given any markings, their type and size. Additional cable routing options allow user to quickly connect objects with other objects or with armature.
Smart symbols
Intelligent symbols, that can be automatically inserted into lines, line crossings or at any point. Additional options, that allow for example for simultaneous insertion of multiple symbols , greatly accelerates work.
Predefined diagrams
Predefined parts of diagrams, heating circuits etc. with the possibility to save your own diagrams.
Manufacturer libraries
Already prepared elements from the well-known manufacturers, including KSB, Vaillant, Gestra, Wavin, Viessmann, Wilo, Reflex and many more.
Hydraulic calculations
Hydraulic calculations, selection of line length and automatic drawing of heating and hot tap water strand diagrams in KaMo/Clage libraries.
P&ID schemes
Easy edition of P&ID schemes, heating, water and sewage strand diagrams, designing plans, cross-sections and other installation views.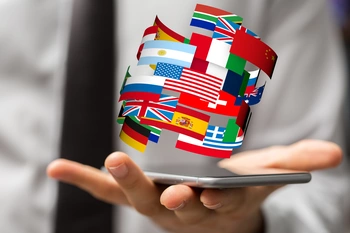 Многоезичност
Приложението е достъпно
на 25 езика.
Потребителският интерфейс, базиран на Unicode, поддържа 25 езика, сред които английски, български, китайски, хърватски, чешки, датски, холандски, финландски, френски, японски, немски, гръцки, унгарски, италиански, корейски, полски, португалски, румънски, руски, сръбски, словенски, испански, шведски, украински и турски.


Можете лесно да промените езика в настройките на програмата.


Нашият софтуер е достъпен чрез добре разработена дистрибуторска мрежа в различни държави, благодарение на което може да получите директна поддръжка на родния си език.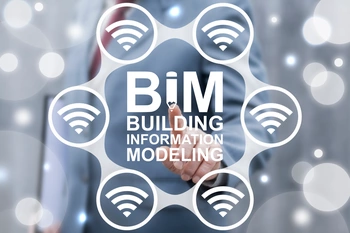 BIM
Възможност за създаване
на данни в BIM технология.
BIM (Строително информационно моделиране) технологията се използва все повече при проектирането на сгради. Класифицирането и управлението на слоеве, базирано на Open BIM (IFC класифициране) е достъпно в софтуера CADprofi. BIM данните са включени в спецификациите и могат да бъдат прехвърлени към друг софтуер, който е използван по време на инвестиционната фаза. Освен това, нашата компания създава данни в BIM (включително във формат rfa за Revit) за много производители. 3D моделите включени в нашият софтуер също могат да бъдат използвани в множество CAD програми, които дават възможност за импортиране и експортиране на файлове в IFC стандарта.
Десетки хиляди потребители от целия свят вече са избрали пакета CADprofi. Ето защо ние винаги се стремим да запазим пълна съвместимост с други CAD приложения във всяка нова версия на нашият софтуер. Нашите приложения ще се конфигурират сами автоматично, за да са оптимално съвместими с всяка избрана софтуерна среда (AutoCAD, ARES Commander, BricsCAD, GstarCAD, progeCAD, ZWCAD, IntelliCAD
и много други
).
Чертежите, които са създадени в CADprofi са напълно съвместими с форматите DWG и DXF и могат да бъдат редактирани във всяко CAD приложение, без да е необходимо да стартирате и използвате нашият софтуер.