Now your company can also give designers a CAD addon with libraries of your products for free.
Are you not sure if it's for you or are you afraid it's too expensive? Watch the movie and decide for yourself!
Based on the CADprofi OEM (CP-Manufacturers) program, we offer you:
Creation of a dedicated CAD addon such as Wilo-CAD, Legrand-CAD, Viessmann-CAD etc.
Possibility of adding CAD libraries for free to the commercial version of CADprofi.
Creation of libraries in BIM technology (Revit families in RFA and Open BIM in IFC).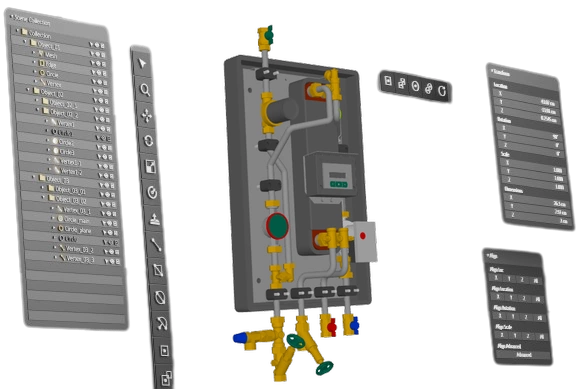 Are you interested? Fill out the contact form below and we will help you choose the best solution for your products and company!