CADprofi -
더 쉽게
더 빠르게
직관적
효과적인
설계
CADprofi -
더 쉽게
더 빠르게
직관적
효과적인
설계

CADprofi 에서 사용할 수 있는 다양한 기능 덕분에 훨씬 빠르게 작업을 할 수 있습니다. 저렴한 비용으로 쉽게 설계하고 고급명령기능으로 편집하며 가장많은 심볼과 객체 라이브러리를 사용할 수 있습니다. CADprofi의 4개의 모듈이 CAD 사용자 및 설계자에게 만족시킬 겁니다: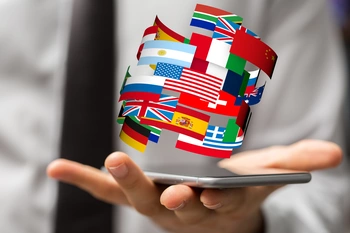 유니 코드 기반의 사용자 인터페이스는 25개의 언어를 지원합니다. 영어, 불가리아어, 중국어, 우크라이나 인, 크로아티아어, 체코어, 덴마크어, 네덜란드어, 핀란드어, 프랑스어, 독일어, 일본의, 그리스어, 헝가리어, 이탈리아어, 폴란드어, 포르투갈어, 루마니아어, 러시아어, 세르비아어, 슬로베니아어, 스페인어, 스웨덴어, 터키어를 지원합니다.

쉽게 프로그램 언어를 변경할 수 있습니다.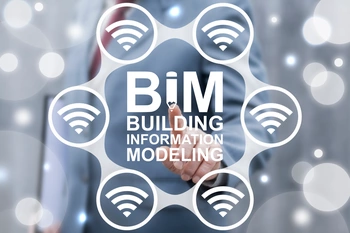 BIM (Building Information Modeling) technology is increasingly used in building design. Classification and management of layers based on Open BIM (IFC classification) is available in the CADprofi program. BIM data is included in specifications and can be transferred to applications that are used during the investment phase.
Additionally our company creates data in BIM (including rfa Revit format) for many manufacturers. 3D models included in our software can also be used in many CAD programs that allow to import and export files in IFC standard.
전 세계 수많은 사용자가 이미 CADprofi패키지를 선택했습니다. 이 사실은 우리가 새로운 버전을 출시 하여 다른 CAD응용프로그램과 완벽한 호환성을 유지하기 위해 주의를 기울이는 이유입니다. CADprofi는 선택한 소프트웨어 환경에 최적으로 호환될 수 있도록 자동으로 구성됩니다. (Bricscad, AutoCAD, ARES, ZWCAD, progeCAD
등 다른 모든 CAD프로그램
).
CADprofi에서 만든 도면은 DWG와 DXF파일과 완벽하게 호환되며 CADprofi없이 CAD프로그램에서 편집 할 수 있습니다.
Bill of materials
BOM can be printed or exported into many formats, including csv and xls allowing user to perform calculations.
Watch video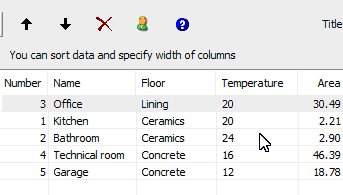 Open BIM/IFC
Program possesses classification and management of layers based on Open BIM (IFC classification).
Watch video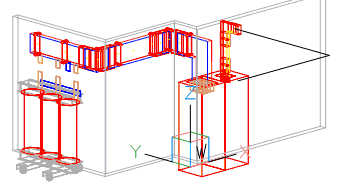 Easy deletion of symbols
Delete using the Delete key. If user removes symbols inserted in lines, program will automatically connect them.
Watch video
Quick edit
Allows to quickly edit the selected symbol e.g. mirror, copy, scale, delete, rotate etc.
Watch video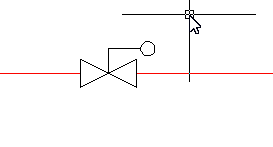 Quick connections
When drawing lines/ducts it is possible to automatically connect them by using elbows, bends, T-pieces or cross-pieces.
Watch video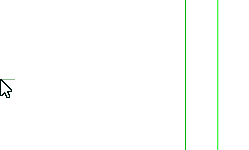 Quick fitting type change
Quick Edit command allows designer to quickly and easily change the fitting to another type that is needed in the project.
Watch video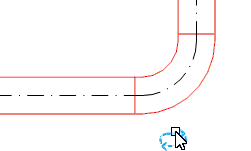 Infoblocks
Infoblocks are special blocks whose attributes will be included in BOM but won't be visible on printouts.
Watch video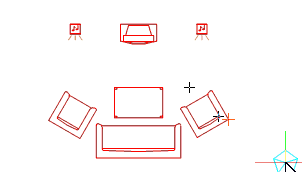 User symbols
Users can expand each CADprofi library with his own symbols. User symbols can be freely edited.
Watch video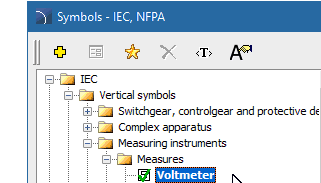 User translations
User can freely change translations of both program content and interface.
Watch video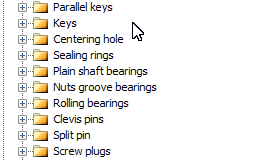 Schemes creator
Schemes creator allows user to quickly create a project based on selected products without the need for manual drawing.
Watch video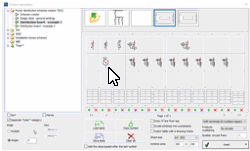 Insert multiple
Allows to quickly insert more than one symbol without the need of running the command again.
Watch video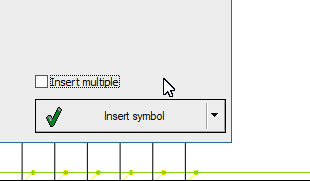 Legends
Users can easily create legends and specification tables that can be fully customized.
Watch video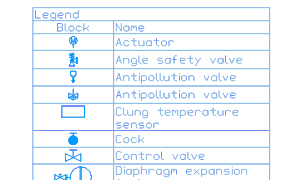 Double click
By double clicking on an pipe user can for example change the pipe size or lengthen it.
Watch video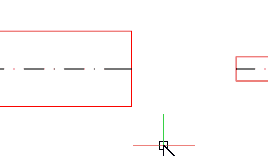 Dynamic selection
Thanks to this feature it is much easier to choose the right element that meets the project criteria.
Watch video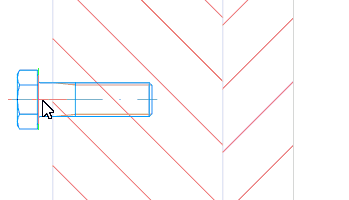 Insert into many lines
This command allows to quickly insert symbols on all lines that cross with our reference line.
Watch video
Smart search
In each dialog window there is a search option, which allows to easily find the desired symbols.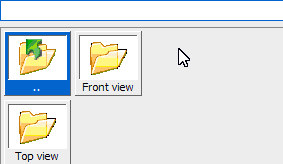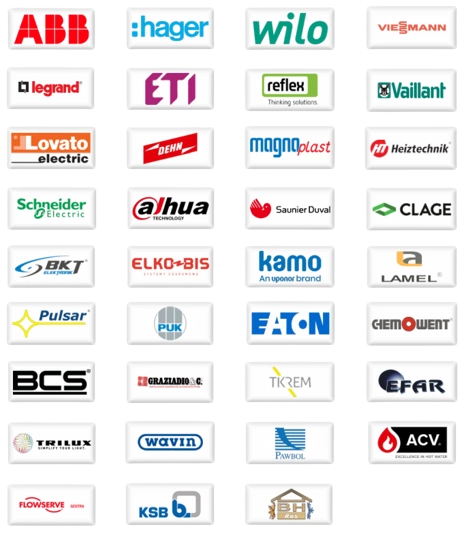 기구 및 전기 배전반.

부스바, 메쉬 케이블 트레이.

피뢰설비 설계.

전기자, 펌프, 보일러, 탱크, 등.

배기가스 객체/침니 설비.

배관설비 객체.

보일러 시스템.

Revit(RFA)을 포함하여 BIM 기술로 준비된 제품입니다.
고객 및 파트너의 의견:
CADprofi helps you in your daily work? We would love to hear what you think about us!
Rate us on Google
! Thank you!
GS SOFT, SLOVAKIA
CADprofi dealer
Parveen Kumar
CADprofi customer
AppliCAD, THAILAND
CADprofi dealer
Cristian Galdini, ITALY
CADprofi dealer
MT Partner (TMSys), POLAND
CADprofi dealer
Perico AS, NORWAY
CADprofi dealer
E-DISTI, CROATIA
CADprofi dealer
SZANSA, POLAND
CADprofi dealer
BiroCom2000 (SLOVENIA / AUSTRIA)
CADprofi dealer
MP SCIA INGENIERIA S.L., SPAIN
CADprofi dealer
encee CAD/CAM Systeme GmbH, GERMANY
CADprofi dealer
CADprofi software is being used in more than 190 countries.

Our software is being distributed by more than 100 distributors.
0
Total number of customers using CADprofi software
Over 190 thousand CAD designers can't be wrong!
3100 users and 29 IT specialists recruited by the Market Research Institute Statista awarded CADprofi with a "Trusted Solutions" title.

CADprofi company received "Development Partner of the Year" award by GstarSoft.

Center for Appraisal and Technical Services (SEP) recommends using CADprofi.