Evacuation plans and fire protection installations

CADprofi software is a comprehensive application that helps in designing in both construction and industry, with particular emphasis on plans and systems that ensure the safety of people staying in buildings. Several modules are available that help in designing industry projects related to fire protection and evacuation.
Design fast and convenient
Thanks to many features available in the CADprofi program you will perform your job much faster!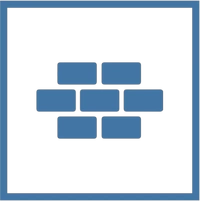 Allows for quick drawing of building plans and creation of evacuation, fire protection and safety plans.
Enables the design of fire detection systems, emergency lighting and other intelligent building and safety systems.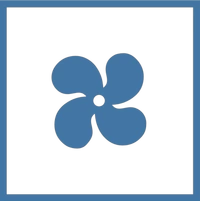 Used to design any piping and ventilation installations, including fire extinguishing installations and smoke venting systems.
CAD Expert
CADprofi company has received the CAD Expert certificate in the field of software that helps in designing of evacuation plans and fire protection installations. As an expert, we participate in fire safety congresses, during which we conduct lectures on the design of fire protection installations.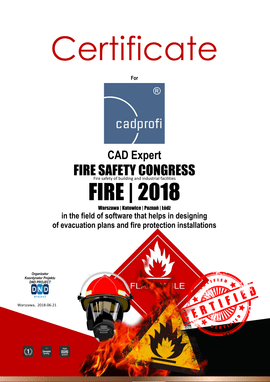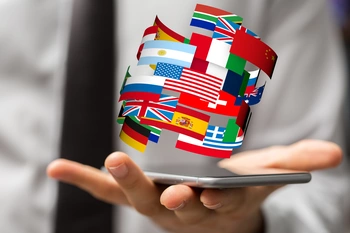 Çok dillilik
Uygulama 25
dilde mevcuttur.
Unicode temelli kullanıcı arayüzü, 25 dil desteği içeriyor, ör. İngilizce, Bulgarca, Basitleştirilmiş Çince, Hırvatça, Çekçe, Danimarkaca, Hollandaca, Fince, Fransızca, Almanca, Yunanca, Macarca, İtalyanca, Lehçe, Portekizce, Romanca, Rusça, Sırpça, Slovekyaca, İspanyolca, İsveççe, Japon, Ukrayna ve Türkçe.


Arayüz dilini, programın kongürasyonunu belirlerken kolaylıkla değiştirebilirsiniz.


Yazılımımız birçok ülkede uzman distribütörler tarafından temsil edilmektedir, bu sayede doğrudan ana dilinizde destek alabilirsiniz.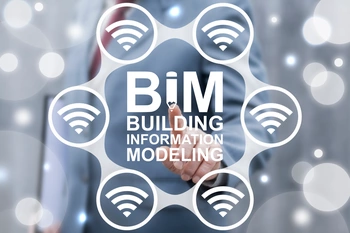 BIM
BIM teknolojisinde
veri oluşturma imkanı.
BIM (Building Information Modeling) technology is increasingly used in building design. Classification and management of layers based on Open BIM (IFC classification) is available in the CADprofi program. BIM data is included in specifications and can be transferred to applications that are used during the investment phase.
Additionally our company creates data in BIM (including rfa Revit format) for many manufacturers. 3D models included in our software can also be used in many CAD programs that allow to import and export files in IFC standard.
Dünya genelindeki on binlerce kullanıcı hâlihazırda CADprofi paketini seçmiş durumdadır. İşte bu nedenden dolayı her zaman için yazılımımızın her yeni sürümünde diğer CAD uygulamaları ile tam uyumluluk yakalamaya çalışıyoruz. CADprofi, seçili yazılım ortamları ile (AutoCAD, ARES, Bricscad, GstarCAD, progeCAD, ZWCAD
ve daha fazlası
).
Optimal açıdan uyumlu olabilmek için kendini otomatik olarak yapılandırmaktadır. CADprofi içerisinde oluşturulan çizimler, DWG ve DXF formatlarına tam uyum göstermektedir ve yazılımımızın çalıştırılmasına ve kullanılmasına gerek olmadan her CAD uygulamasında düzenlenebilir.
Library of furniture, sanitary equipment, hydrants, cabinets with fire-fighting equipment etc.
Drawing and editing emergency escape routes and plans, descriptions in accordance with ISO, PN and DIN.
Library of symbols, marks and signs from the health and safety, fire protection and public information.
Designing of electrical installations - emergency lighting, backlit escape signs, alarm and fire alarm systems, access control and alarm installations, video montoring system (CCTV), sound warning system, guaranteed power systems, staircases smoke ventig systems, fixed fire extinguishing devices, building control and management systems, cable route system, busbars, lighting protection systems and others.
Designing of water and sewage installations, including sprinkler systems, hydrants, dry risers, hydrophore stations and more.
Ventilation installations including smoke venting systems. Possibility to draw any ventilation ducts with quick insertion of flaps and other equipment.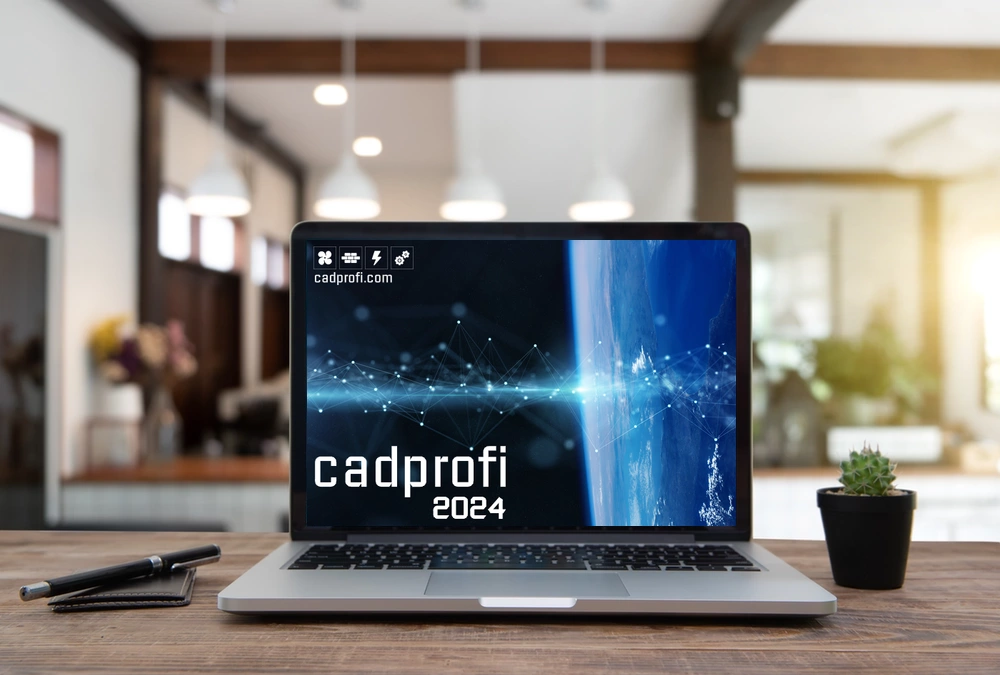 Demo
30 gün süreyle geçerlidir.