Parametrisk CAD-program för teknisk design av byggnadsutrustning. Alla installations slag stöds, dvs. värme, ventilation, luftkonditionering, rörledningar och kanaler. Modulen VVS & Rörsystem innehåller ett bibliotek av objekt gör det möjligt för utformning av anläggningar av olika slag: HVAC (värme, ventilation, luftkonditionering), rörledningar, kanaler, avlopp, gas, medicinsk, brandsäkerhet och kylanläggningar samt andra typer tekniska installationer för husbyggnads och industriapplikationer. Funktioner såsom utformningen av planer och scheman, isometriska vyer, planer och tvärsnitt, gör det möjligt för användaren att använda en enda mjukvarulösning för att utforma ett komplext projekt.
CADprofi HVAC & Piping module can be bought separately or in full
CADprofi Suite
package, which contains all 4 CADprofi modules for 50% of the price. 
Nyckelfunktioner:
Klicka på en funktion för att läsa mer
Pipes/ventilation ducts
Drawing of real views of pipes and ventilation ducts with automatic insertion of appropriate fittings with the possibility of their later edition.
Air flow calculations
Calculations of air flow velocity in ventilation ducts.
Parametrical armature
Parametric armature and other installation objects with automatic insertion into pipelines or ventilation. During the insertion of parametrical objects to the project it is possible to choose standard sizes or self-define and store user own dimensions and types. Program also allows user to import dwg or dxf files that have been downloaded from manufacturers websites.
Linie schematyczne
Schematic lines that can also be drawn in bundles. Lines can be given any markings, their type and size. Additional cable routing options allow user to quickly connect objects with other objects or with armature.
Smart symbols
Intelligent symbols, that can be automatically inserted into lines, line crossings or at any point. Additional options, that allow for example for simultaneous insertion of multiple symbols , greatly accelerates work.
Predefined diagrams
Predefined parts of diagrams, heating circuits etc. with the possibility to save your own diagrams.
Manufacturer libraries
Already prepared elements from the well-known manufacturers, including KSB, Vaillant, Gestra, Wavin, Viessmann, Wilo, Reflex and many more.
Hydraulic calculations
Hydraulic calculations, selection of line length and automatic drawing of heating and hot tap water strand diagrams in KaMo/Clage libraries.
P&ID schemes
Easy edition of P&ID schemes, heating, water and sewage strand diagrams, designing plans, cross-sections and other installation views.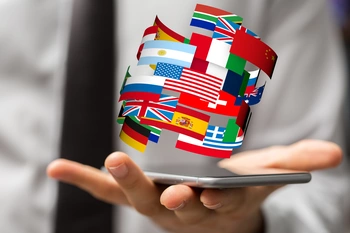 Flerspråkighet
Applikationen finns
på 25 språk.
Det Unicode baserade användargränssnittet stöder 25 språk, det vill säga engelska, bulgariska, förenklad kinesiska, kroatiska, tjeckiska, danska, holländska, finska, franska, japanska, tyska, grekiska, ungerska, italienska, polska, portugisiska, rumänska, ryska, serbiska, slovenska, spanska, svenska, ukrainska och turkiska.


Du kan enkelt ändra språket i konfigurationsprogrammet.


Vår mjukvara är tillgänglig via ett välutvecklat distributörsnätverk i många länder, tack vare detta kan du få direktstöd på ditt modersmål.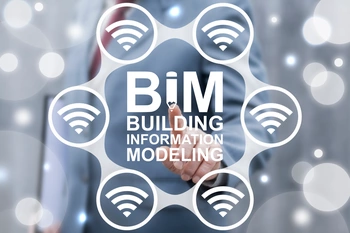 BIM
Möjlighet att skapa
data i BIM-teknik.
BIM (Building Information Modeling) technology is increasingly used in building design. Classification and management of layers based on Open BIM (IFC classification) is available in the CADprofi program. BIM data is included in specifications and can be transferred to applications that are used during the investment phase.
Additionally our company creates data in BIM (including rfa Revit format) for many manufacturers. 3D models included in our software can also be used in many CAD programs that allow to import and export files in IFC standard.
Tiotusentals användare från hela världen har redan valt CADprofi paketet. Orsaken är, att vi alltid är noga med att bevara full kompatibilitet med andra CAD-program i varje ny version av vår programvara. CADprofi automatiskt konfigurerar sig för att vara optimalt kompatibel med alla valda programmiljöer (Bricscad, ARES, AutoCAD, ZWCAD, progeCAD
och många fler
).
Ritningar skapade i CADprofi är fullt kompatibla med DWG och DXF formaten och kan redigeras i valfritt CAD-program utan att behöva använda vår programvara. Vi utvecklar kontinuerligt vår CADprofi svit. Versioner med nya funktioner kommer flera gånger per år, vilket ger användarna ett uppdaterat innehåll och ny funktionalitet. Våra online-uppdateringar gör att alla användare att omedelbart få tillgång till det senaste av vår mjukvara.