Collect your Christmas present from CADprofi!
Ho Ho Ho! On the occasion of St. Nicholas Day we would like to give you a gift in the form of a 20% discount on new CADprofi and CP-Symbols licenses. Take advantage of this unique opportunity and start using modern & efficient CAD addons that will speed up your work!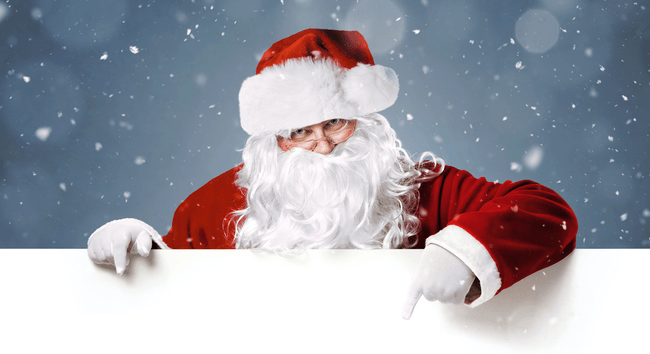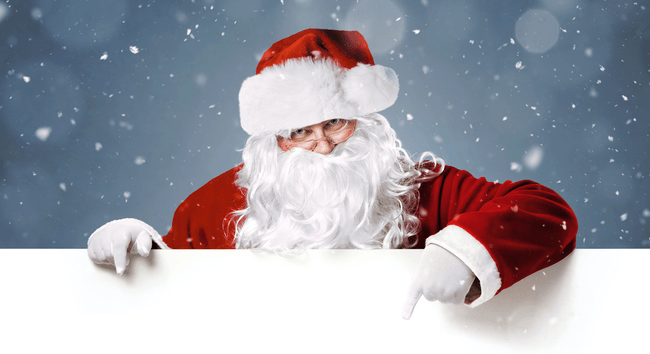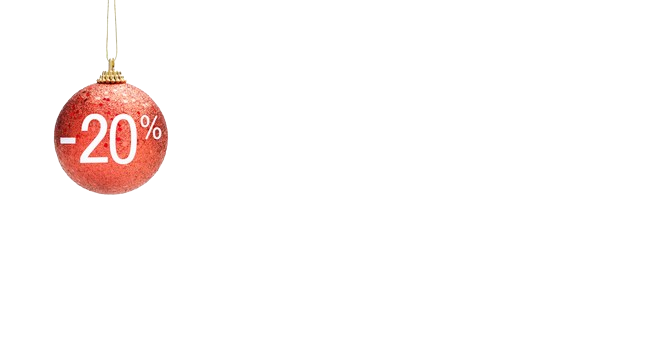 Don't hesitate! Promotion is valid till 11.12.2023!
CADprofi -
mai uşor
mai repede
intuitiv
efectiv
proiectarea
CADprofi -
mai uşor
mai repede
intuitiv
efectiv
proiectarea
Mulţumită multelor funcţii disponibile în programul CADprofi veţi realiza lucrările dumneavoastră mult mai repede. Pentru un preţ mic puteţi desena şi edita cu uşurinţă proiectele folosind comenzi avansate şi cea mai mare bibliotecă de simboluri şi obiecte. CADprofi conţine 4 module care vor satisface nevoile oricărui proiectant sau utilizator CAD:
Avantajele software-ului CADprofi: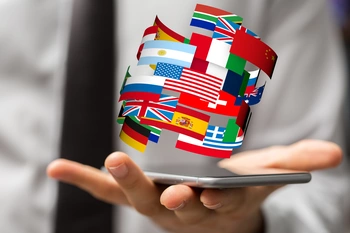 Multilingvism
Aplicație disponibilă
în 25 de limbi.
Interfaţa cu utilizatorul, bazată pe Unicode, include 25 de limbi, şi anume Engleză, Bulgară, Chineză simplificată, Cehă, Croată, Daneză, Finlandeză, Franceză, Germană, Greacă, Italiană, Japoneză, Maghiară, Olandeză, Poloneză, Portugheză, Română, Rusă, Sârbă, Slovenă, Spaniolă, Suedeză, Ucrainean şi Turcă.


Puteţi schimba cu uşurinţă limba în programul de configurare.


Software-ul nostru este disponibil printr-o reţea bine dezvoltată de distribuitori în multe ţări, astfel că puteţi avea suport direct în limba dumneavoastră maternă.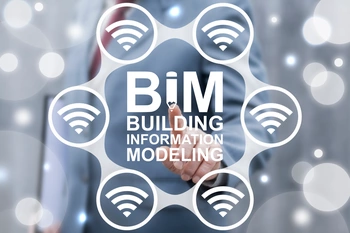 BIM
Posibilitatea de a crea
date în tehnologia BIM.
BIM (Building Information Modeling) technology is increasingly used in building design. Classification and management of layers based on Open BIM (IFC classification) is available in the CADprofi program. BIM data is included in specifications and can be transferred to applications that are used during the investment phase.
Additionally our company creates data in BIM (including rfa Revit format) for many manufacturers. 3D models included in our software can also be used in many CAD programs that allow to import and export files in IFC standard.
Zeci de mii de utilizatori din toată lumea au ales deja pachetul CADprofi. Acesta este motivul pentru care avem întotdeauna grijă să menţinem compatibilitatea cu alte aplicaţii CAD în orice versiune nouă a software-ului nostru. CADprofi se va configura singur automat pentru a fi optim compatibil cu orice mediu software selectat (AutoCAD, ARES, Bricscad, GstarCAD, progeCAD, ZWCAD
şi multe altele
).
Desenele create în CADprofi sunt total compatibile cu formatele DWG şi DXF şi pot fi editate în orice aplicaţie CAD fără a fi necesar să rulaţi sau să utilizaţi software-ul nostru. Dezvoltăm în mod continuu suita CADprofi. Versiunile cu noi caracteristici apar de câteva ori pe an, oferind utilizatorilor conţinut şi funcţionalitate actualizate. Actualizările online permit fiecărui utilizator accesul imediat la ultima noastră tehnologie software.
Exemplu de caracteristici CADprofi:
Bill of materials
BOM can be printed or exported into many formats, including csv and xls allowing user to perform calculations.
Watch video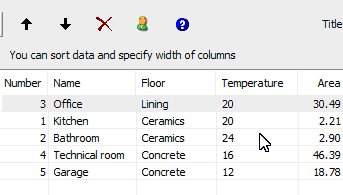 Open BIM/IFC
Program possesses classification and management of layers based on Open BIM (IFC classification).
Watch video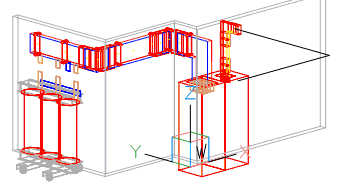 Easy deletion of symbols
Delete using the Delete key. If user removes symbols inserted in lines, program will automatically connect them.
Watch video
Quick edit
Allows to quickly edit the selected symbol e.g. mirror, copy, scale, delete, rotate etc.
Watch video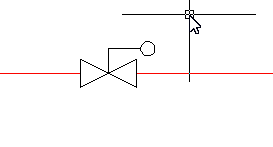 Quick connections
When drawing lines/ducts it is possible to automatically connect them by using elbows, bends, T-pieces or cross-pieces.
Watch video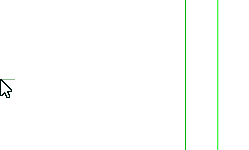 Quick fitting type change
Quick Edit command allows designer to quickly and easily change the fitting to another type that is needed in the project.
Watch video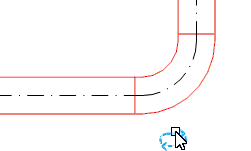 Infoblocks
Infoblocks are special blocks whose attributes will be included in BOM but won't be visible on printouts.
Watch video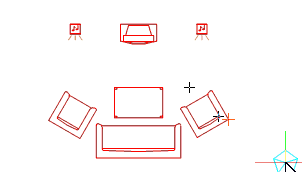 User symbols
Users can expand each CADprofi library with his own symbols. User symbols can be freely edited.
Watch video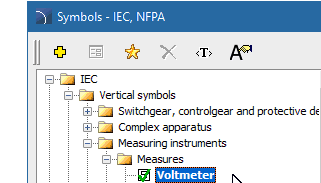 User translations
User can freely change translations of both program content and interface.
Watch video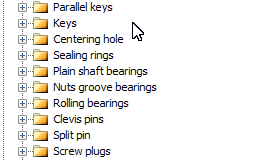 Schemes creator
Schemes creator allows user to quickly create a project based on selected products without the need for manual drawing.
Watch video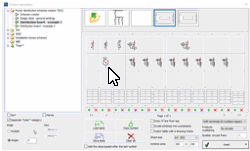 Insert multiple
Allows to quickly insert more than one symbol without the need of running the command again.
Watch video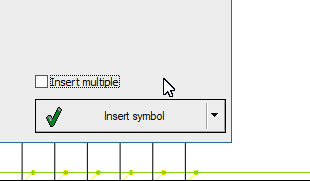 Legends
Users can easily create legends and specification tables that can be fully customized.
Watch video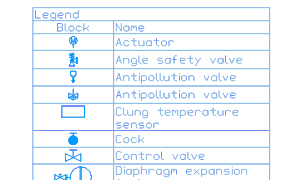 Double click
By double clicking on an pipe user can for example change the pipe size or lengthen it.
Watch video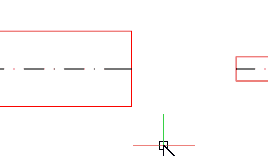 Dynamic selection
Thanks to this feature it is much easier to choose the right element that meets the project criteria.
Watch video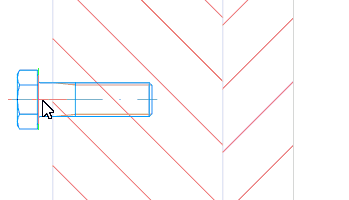 Insert into many lines
This command allows to quickly insert symbols on all lines that cross with our reference line.
Watch video
Smart search
In each dialog window there is a search option, which allows to easily find the desired symbols.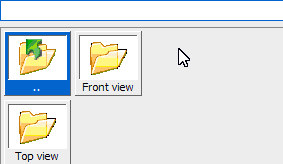 Bibliotecile fabricanţilor: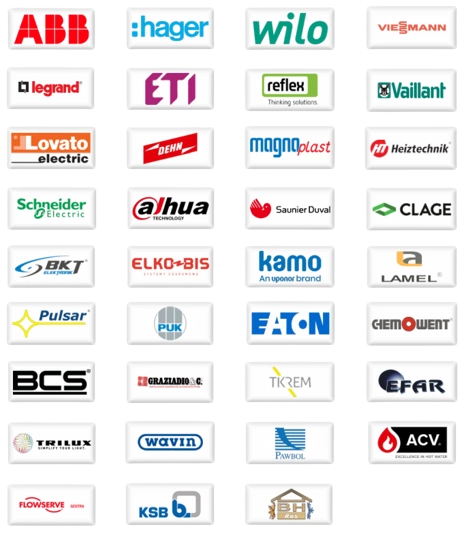 Aparate şi tablouri de distribuţie electrice.

Bare colectoare, canale de cabluri de reţea.

Proiectarea sistemului de protecţie la descărcări electrice.

Armături, pompe, cazane, rezervoare, etc.

Elemente ale instalaţiilor de evacuare a gazelor/coşuri.

Elemente ale instalaţiilor de ţevi.

Sisteme tipice de cazane.

Produse pregătite în tehnologie BIM, inclusiv Revit (RFA).
Opinii de la clienții și partenerii noștri:
CADprofi helps you in your daily work? We would love to hear what you think about us!
Rate us on Google
! Thank you!
GS SOFT, SLOVAKIA
CADprofi dealer
Parveen Kumar
CADprofi customer
AppliCAD, THAILAND
CADprofi dealer
Cristian Galdini, ITALY
CADprofi dealer
MT Partner (TMSys), POLAND
CADprofi dealer
Perico AS, NORWAY
CADprofi dealer
E-DISTI, CROATIA
CADprofi dealer
SZANSA, POLAND
CADprofi dealer
BiroCom2000 (SLOVENIA / AUSTRIA)
CADprofi dealer
MP SCIA INGENIERIA S.L., SPAIN
CADprofi dealer
encee CAD/CAM Systeme GmbH, GERMANY
CADprofi dealer
CADprofi software is being used in more than 190 countries.

Our software is being distributed by more than 100 distributors.
0
Total number of customers using CADprofi software
Over 190 thousand CAD designers can't be wrong!
3100 users and 29 IT specialists recruited by the Market Research Institute Statista awarded CADprofi with a "Trusted Solutions" title.

CADprofi company received "Development Partner of the Year" award by GstarSoft.

Center for Appraisal and Technical Services (SEP) recommends using CADprofi.
Materiale educaționale gratuite:

Tutorialele video arată pas cu pas cum să pregătiți proiecte CAD în timp ce utilizați software-ul CADprofi.

În materialele PDF, utilizatorii pot găsi descrieri ale tuturor comenzilor și multe sfaturi utile.