โปรแกรมที่ช่วยในการออกระบบท่อน้ำร้อน, น้ำเสีย, ท่อก๊าซ, ท่อเคมีในงานอุตสาหกรรม, ระบบอัคคีภัย, ระบบระบายอากาศ, เครื่องปรับอากาศ, เครื่องทำความเย็นและอื่น ๆ ทั้งในการก่อสร้างและอุตสาหกรรม พบกับคำสั่งแทรกสัญญลักษณ์อัตโนมัติ, คำสั่งปรับเปลี่ยนมุมมองการติดตั้งอุปกรณ์ที่สะดวกกว่าเดิม สร้างรายการอุปกรณ์ เก็บไว้ใช้งานได้อย่างไม่จำกัด พร้อมด้วย library ในงานระบบท่อหลากยี่ห้อให้เลือกใช้.
CADprofi HVAC & Piping module can be bought separately or in full
CADprofi Suite
package, which contains all 4 CADprofi modules for 50% of the price. 
คุณสมบัติที่สำคัญ:
คลิกที่คุณสมบัติเพื่ออ่านเพิ่มเติม
Pipes/ventilation ducts
Drawing of real views of pipes and ventilation ducts with automatic insertion of appropriate fittings with the possibility of their later edition.
Air flow calculations
Calculations of air flow velocity in ventilation ducts.
Parametrical armature
Parametric armature and other installation objects with automatic insertion into pipelines or ventilation. During the insertion of parametrical objects to the project it is possible to choose standard sizes or self-define and store user own dimensions and types. Program also allows user to import dwg or dxf files that have been downloaded from manufacturers websites.
Linie schematyczne
Schematic lines that can also be drawn in bundles. Lines can be given any markings, their type and size. Additional cable routing options allow user to quickly connect objects with other objects or with armature.
Smart symbols
Intelligent symbols, that can be automatically inserted into lines, line crossings or at any point. Additional options, that allow for example for simultaneous insertion of multiple symbols , greatly accelerates work.
Predefined diagrams
Predefined parts of diagrams, heating circuits etc. with the possibility to save your own diagrams.
Manufacturer libraries
Already prepared elements from the well-known manufacturers, including KSB, Vaillant, Gestra, Wavin, Viessmann, Wilo, Reflex and many more.
Hydraulic calculations
Hydraulic calculations, selection of line length and automatic drawing of heating and hot tap water strand diagrams in KaMo/Clage libraries.
P&ID schemes
Easy edition of P&ID schemes, heating, water and sewage strand diagrams, designing plans, cross-sections and other installation views.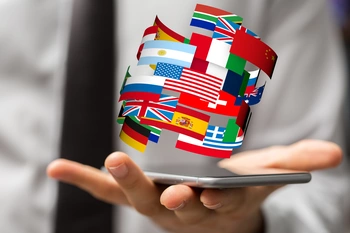 การพูดได้หลายภาษา
แอปพลิเคชันมีให้บริการใน
25 ภาษา
รองรับภาษา ที่หลากหลาย เช่น อังกฤษ , บัลกาเรียน, จีน, จีนกลาง, โครเอเชีย, เช็ค, เดนมาร์ก, ดัชท์, ฟินแลนด์, ฝรั่งเศส, เยอรมัน, กรีก, ฮังการี่, อิตาลี่, ญี่ปุ่น, โปรแลนด์, โปรตุเกส, รัสเซีย, เซอร์เบีย, สโลวีเนีย, ยูเครน, สเปน, สวีเดน และ ตุรกี.


ท่านสามารถเปลี่ยนภาษาได้โดยง่าย จากภายในตัวโปรแกรมเลย.


ซอฟต์แวร์ของเราได้รับการพัฒนาจากหลากหลาย Distributor ในหลายๆประเทศ เพื่อให้สามารถรองรับภาษาท้องถื่นของคุณ.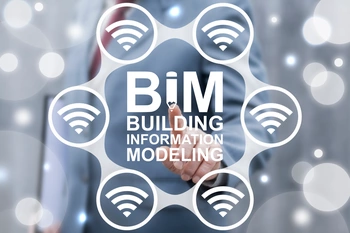 BIM
ความเป็นไปได้ในการสร้า
งข้อมูลในเทคโนโลยี BIM
BIM (Building Information Modeling) technology is increasingly used in building design. Classification and management of layers based on Open BIM (IFC classification) is available in the CADprofi program. BIM data is included in specifications and can be transferred to applications that are used during the investment phase.
Additionally our company creates data in BIM (including rfa Revit format) for many manufacturers. 3D models included in our software can also be used in many CAD programs that allow to import and export files in IFC standard.
ผู้ใช้งานมากมายทั่วโลกต่างก็เลือกใช้ CADprofi นี่คือเหตุผลที่ว่าทำไมเราจึงต้องคอยอัพเดทให้ CADprofi สามารถใช้งานร่วมกับ CAD applications อื่นๆ ได้อย่างเต็มรูปแบบ และ เปี่ยมประสิทธิภาพ ในทุกเวอร์ชั่นใหม่ที่นำสู่ตลาด CADprofi จะเลือกให้เข้ากับ CAD ให้อัตโนมัติ ไมว่าจะเป็น GstarCAD, AutoCAD, ARES, ZWCAD, ProgeCAD
และอื่นๆ นอกจากนี้
).
ไฟล์งานเขียนแบบ ที่สร้างขึ้นโดย CADprofi ยังมีความเข้ากันได้กับไฟล์ชนิด DWG และ DFX และ ยังสามารถแก้ไขเปลี่ยนแปลงได้โดยใช้ CAD application ใดๆ ก็ได้ โดยไม่ต้องติดตั้ง หรือ ต้องใช้เฉพาะ CADprofi. เราพัฒนาคุณลักษณะพิเศษนี้ต่อเนื่องมายัง CADprofi suite เช่นเดียวกัน รุ่นนี้ที่ประกอบไปด้วย Feature ใหม่ๆ ซึ่งผ่านการทดสอบมานับครั้งไม่ถ้วน เพื่อให้ผู้ใช้งาน Upgrade เนื้อหา และ คำสั่ง โดยระบบ Online Update จะทำการ update ให้กับผู้ใช้งานทุกคนทันที เพื่อเข้าถึงเทคโนโลยีล่าสุดของพวกเรา.