Buy CADprofi with a guaranteed update to version 2022
New CADprofi 2022 will be released soon! In November, we will publish the latest version of a professional CAD program that supports the design of architecture, mechanics, as well as HVAC and electrical installations.
In the new version you will find many improvements (including extended editing commands) as well as new and updated symbols, objects and manufacturers catalogs. New version will be also compatible with the latest base CAD programs.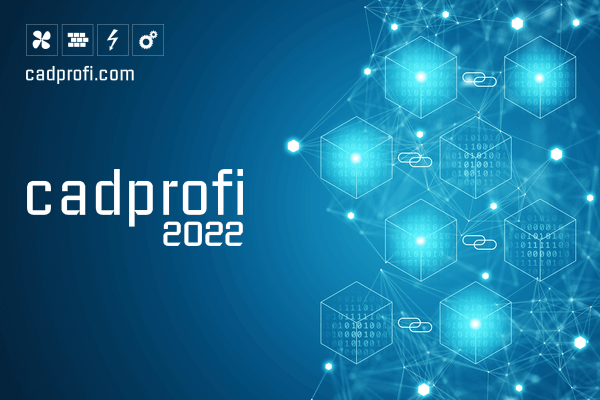 Important! You can buy now CADprofi software with a guaranteed update to version 2022 along with
an annual package of additional benefits.

| | |
| --- | --- |
| Select industry and learn more about CADprofi solutions: | |
Program is an addon that works in AutoCAD, ARES, BricsCAD, GstarCAD, progeCAD, ZWCAD and others.
CADprofi is available in eShop or from our partners.
Contact

Copyright by CADprofi. All right reserved.

CADprofi A. Czubek, J. Kosiorek s.c.

Poland, Radom, ul. Struga 26/28

Tel: +49 (30) 12087140

Mail: contact form
You're receiving this newsletter because you have granted us permission during trainings, seminars or conferences during which we participated or when you downloaded, installed and registered CADprofi application, including both trial and commercial versions of CADprofi and CP-Symbols, as well as, all CADprofi OEM (CP-Manufacturers) programs that contain producers' libraries. Approval for sending marketing content can be withdrawn at any time. To unsubscribe please click: resign from CADprofi newsletter. Your information will be stored for statistical purposes and it won't be disclosed to any third parties. All articles are copyrighted. Liability for inaccurate or false information is excluded. This message was sent from an address that was designed to send messages, please don't reply directly to this e-mail.