Program helps in designing heating, water and sewage, gas, medical, fire safety, ventilation, air conditioning, refrigeration, technological and other installation types in both construction and industry. Intelligent insertion of symbols and objects, automatic drawing of installation views, creation of specifications and libraries of well-known manufacturers are only some of the advantages of the application.
CADprofi HVAC & Piping module can be bought separately or in full
CADprofi Suite
package, which contains all 4 CADprofi modules for 50% of the price. 
Key features:
Click on a feature to read more
Pipes/ventilation ducts
Drawing of real views of pipes and ventilation ducts with automatic insertion of appropriate fittings with the possibility of their later edition.
Air flow calculations
Calculations of air flow velocity in ventilation ducts.
Parametrical armature
Parametric armature and other installation objects with automatic insertion into pipelines or ventilation. During the insertion of parametrical objects to the project it is possible to choose standard sizes or self-define and store user own dimensions and types. Program also allows user to import dwg or dxf files that have been downloaded from manufacturers websites.
Linie schematyczne
Schematic lines that can also be drawn in bundles. Lines can be given any markings, their type and size. Additional cable routing options allow user to quickly connect objects with other objects or with armature.
Smart symbols
Intelligent symbols, that can be automatically inserted into lines, line crossings or at any point. Additional options, that allow for example for simultaneous insertion of multiple symbols , greatly accelerates work.
Predefined diagrams
Predefined parts of diagrams, heating circuits etc. with the possibility to save your own diagrams.
Manufacturer libraries
Already prepared elements from the well-known manufacturers, including KSB, Vaillant, Gestra, Wavin, Viessmann, Wilo, Reflex and many more.
Hydraulic calculations
Hydraulic calculations, selection of line length and automatic drawing of heating and hot tap water strand diagrams in KaMo/Clage libraries.
P&ID schemes
Easy edition of P&ID schemes, heating, water and sewage strand diagrams, designing plans, cross-sections and other installation views.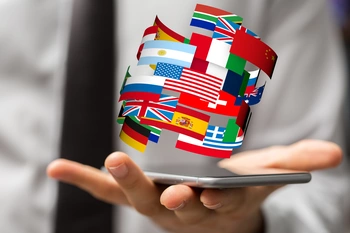 Multilanguage
Application available
in 25 languages.
The Unicode based user interface supports 25 languages, i.e. English, Bulgarian, Chinese Simplified, Croatian, Czech, Danish, Dutch, Finnish, French, German, Greek, Hungarian, Italian, Japanese, Korean, Polish, Portuguese, Romanian, Russian, Serbian, Slovenian, Spanish, Swedish, Turkish and Ukrainian.
You can easily change the language in the configuration program.
Our software is available through well developed distributors network in many countries, thanks to this you can have direct support in your native language.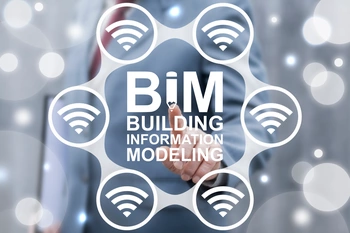 BIM
Possibility to create data
in BIM technology.
BIM (Building Information Modeling) technology is increasingly used in building design. Classification and management of layers based on Open BIM (IFC classification) is available in the CADprofi program. BIM data is included in specifications and can be transferred to applications that are used during the investment phase.
Additionally our company creates data in BIM (including rfa Revit format) for many manufacturers. 3D models included in our software can also be used in many CAD programs that allow to import and export files in IFC standard.
Tens of thousands of users from all over the world have already chosen the CADprofi package. This is the reason, why we always take care to preserve full compatibility with other CAD applications in every new version of our software. Our applications will automatically configure itself to be optimally compatible with any selected software environment (AutoCAD, ARES, BricsCAD GstarCAD, progeCAD, ZWCAD, IntelliCAD and
many more
).
Drawings created in CADprofi are fully compatible with DWG and DXF formats and can be edited in any CAD application without the need to run and use our software.
Check requirements...